Adjustable Beds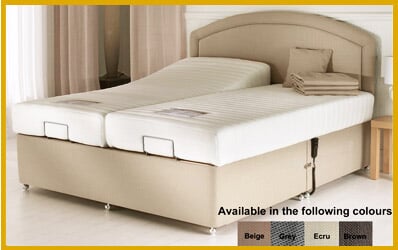 Adjustable Beds – head end or head and foot end
Do you find it difficult to get comfortable in bed? Perhaps it's time to try an adjustable bed. If you suffer from back pain, or enjoy reading and watching tv in bed; adjustable beds can make sure your whole body is in the right position. You can even choose mattresses with varying degrees of rigidity from soft, medium to firm. 
Throw away your misconceptions of adjustable beds, as they have been designed to provide anyone with a greater degree of comfort that a regular bed can offer. 
Choose options that support head and foot or just the head depending on your preferences, while the electrically controlled divan will make it easy to adjust.
We know that a bed is an investment, so, we offer payments to suit you. Take a look at our low rate finance options in case you want to spread the cost out over time. If you have any questions, please call us on 01942 950 108.
Read More